Good news!  A new CRF (Customer Request Form) system has just been launched in your VO (Virtual Office). This new system has an enhanced interface that enables you to navigate the site and submit your requests, concerns and complaints very easily.
Before we get to the steps on how to file a CRF, let's orient ourselves on the different Types of CRFs by reading the table below.
Here's the basic walkthrough on 
how to file a CRF.
1. On the QNET home page, click IR Login to access your Virtual Office. Enter your IR ID No and Password then click Login. Upon successful login, your VO dashboard will load and VO pop-ups might appear depending on which country you're in.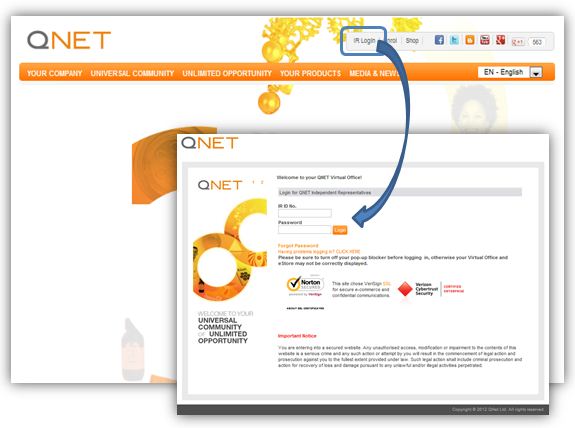 2. At the bottom of your VO dashboard under My Global Support Center, click on Customer Request Form.
3.The CRF Page and the Service Level Agreement (SLA) matrix will appear. The default language is the preferred language you selected during your registration. SLA refers to the agreed delivery time to respond or complete a certain request you may submit.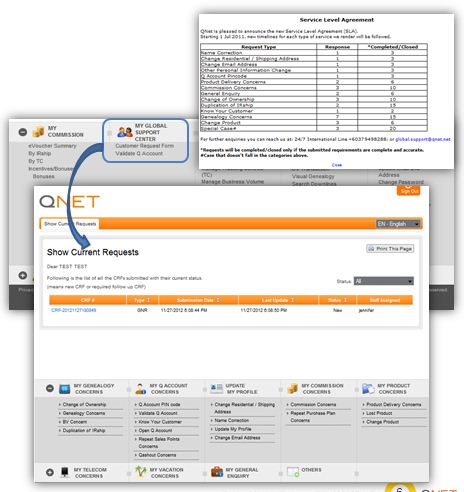 4. Select the type of form to submit depending on the type of your request. .

5. Enter the required information (e.g. email address, contact number) and message then click Submit.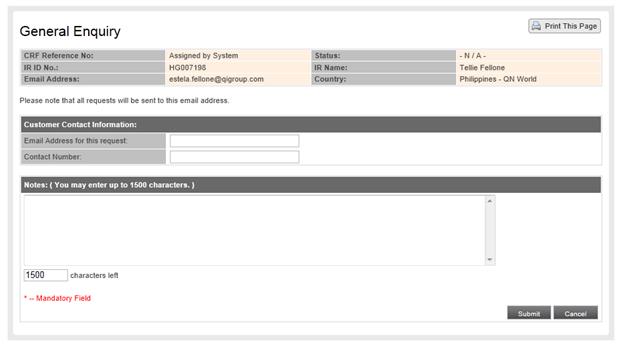 6. Upload documents, when needed. Note that some requests require more documents to be uploaded.